Anne Welsh's Pain-Less, a memoir about life with sickle cell anaemia, publishes in June 2019.
Join Anne on 19th June 2019 at the Mayfair Hotel to celebrate.
Learn how to overcome your pain by taking a few simple steps
Anne Welsh has lived with chronic pain all her life. As a sufferer of sickle cell disease, she is no stranger to the everyday struggles and mental anguish that can come from living with an invisible illness.
Like so many who suffer from painful and life-changing conditions, Anne has battled with depression: times when she believed that she could never lead a normal and happy life. But thanks to the support of many people along the way, she has discovered that life can still be wonderful, no matter your challenges.
In Pain-Less, Anne talks about these struggles and the lessons she has learned and gives advice that she hopes will help not only others in a similar situation, but also their families and loved ones.
For Anne and many like her, pain is an inevitable part of daily life, but that doesn't mean you can't fulfil your dreams: whatever they may be.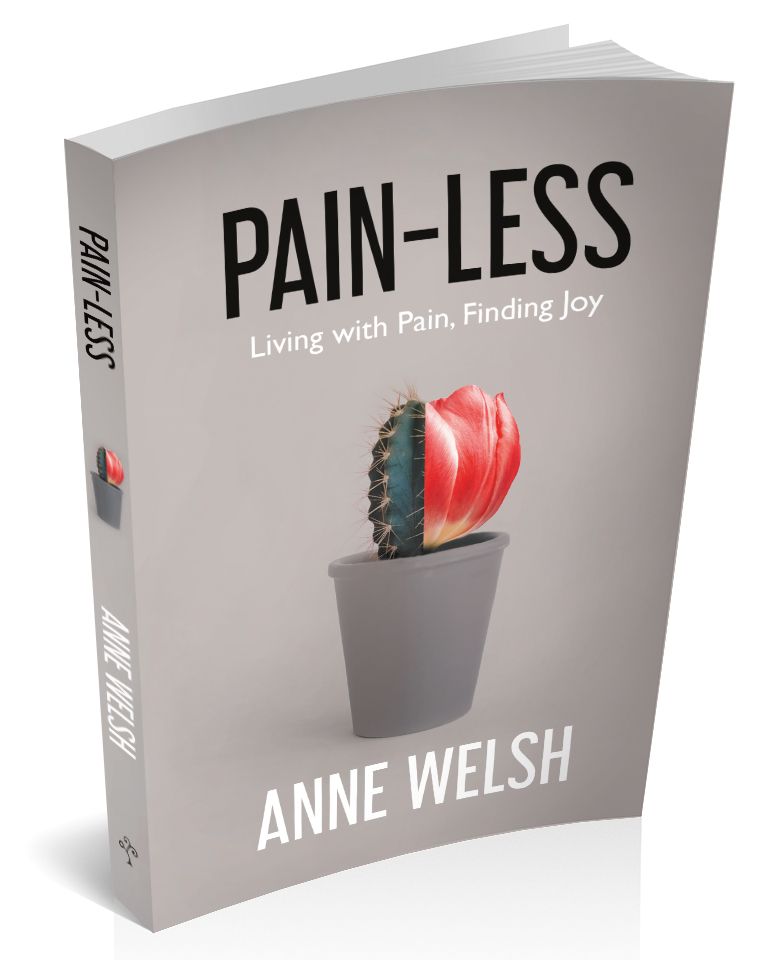 You are invited to an evening with Anne Welsh to celebrate the launch of her memoir Pain-Less
Venue
Mayfair Hotel, Stratton Street, London, W1J 8LT
Date/Time
Wednesday, 19th June 2019
6:30pm
Reception with drinks and canapés
Dress code: smart casual
RSVP
Please reply to info@annewelsh.com
This evening event is designed for people who are no longer willing to accept pain and looking to find better ways out of the pain.
DISCOVER A LIFE WITHOUT LIMITS WHERE THE IMPOSSIBLE BECOMES POSSIBLE
"Most people suffering from diseases or ailments are always reluctant to discuss their experiences in public let alone committing such experiences into a book form for all to read. Anne has got over the shyness and the inhibition and has put her experiences and how, with the support of family, loved ones, friends and her doctors and with the grace of God, she was able to "live painlessly with pain and make the best out of life". It is a must read for victims of sickle cell disease, family members of sufferers, handlers and colleagues of victims of sickle cell or sufferers from any chronic illness or disease."
Olusegun Obasanjo
Former President of Nigeria 1999-2007
"An honest and insightful account in to a world unknown to so many. Having spent her life living with this inherited blood disorder, Anne's Christian faith, courage, determination and hope in the midst of adversity shines through as she charts each stage of her life living with sickle cell disease. With helpful pointers throughout both for those living with sickle cell and for friends and family supporting, this is a resource worth reading. As Anne comments, "never let your illness define who you are and make you afraid" – Amen to that is what I say!"
The Most Revd and Rt Hon. Dr John Sentamu
Archbishop of York
"I have the utmost respect for those who suffer from sickle cell disease. The pain I have seen them experience is just awful and the suffering is immense. Any help for people to learn how to avoid pain triggers and handle their pain better is to be welcomed, as in this book based on the life and experience of Anne Welsh."
Professor Dame Sally C Davies FRS FMedSci
Chief Medical Officer UK
"Anne is a remarkable person, not only for overcoming the health and social challenges associated with the condition but also for being so generous to share so freely your exception experience."
Dr. Benedict Okey Oramah
President and Chairman of the Board of Directors of the African Export–Import Bank (Afreximbank)
"I'm delighted that Anne Welsh has decided to shine a light on the very important issue of sickle cell by bravely sharing her own personal journey."
June Sarpong MBE
"Anne has been in the frontline in everything she does; to do it while managing so much pain is an inspiration to all who struggle with health and work."
Lord Mark Malloch Brown
"The best books are those that harness personal experience to help others. That's what this book is: a powerful account of Anne Welsh's own journey with her 'invisible illness'; a valuable resource for sufferers of sickle cell anaemia; and an important reminder to those of us in public health of our duty both to ensure people like Anne can access the care they need, and to work towards a cure."
Dr Tedros Adhanom Ghebreyesus
World Health Organisation Director-General
Pain-Less
Living with Pain, Finding Joy
Anne Welsh's memoir about life with sickle cell anaemia, publishes in June 2019.
Be one of the first to get hold of this book!
Pre-order now and your copy will be dispatched soon after publication.
ISBN: 9781781329047
Publishing: Jun 2019
Hardback
216 x 140mm (246 pages)